Hear Ringo live on Twisted Nether podcast tonight!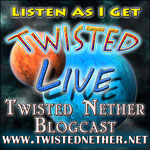 A reminder: Ringo will be appearing on the next episode of the Twisted Nether Blogcast, talking about blogging, roleplaying and Cataclysm.
The show is streamed live via Skype, starting at 8 p.m. PST, so hop into the chat room and participate.
There will be a link to the archived version of the show posted at Flinthammer Hall after it goes out via podcast.