You are now leaving Shadowlands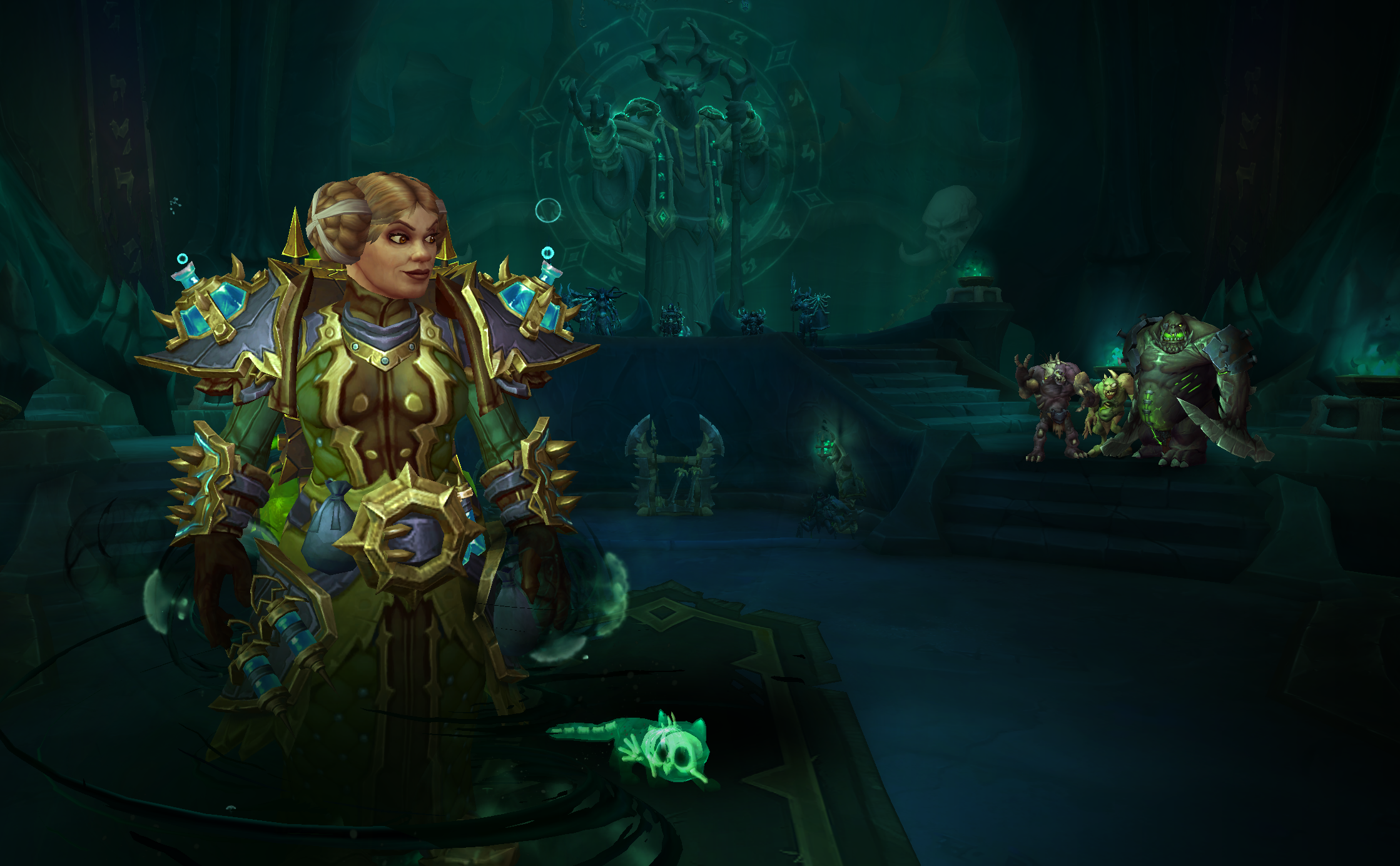 Farewell to the necrolords of Maldraxxus, the military arm of the Shadowlands. This was, by far, my favorite expansion to date. I truly loved the player agency in the choice of covenant, completely bypassing the traditional path generally expected of priests and paladins. No more tiresome speeches about duty and devotion, no weird temples in outer space, and absolutely no angel wings foisted as acceptable rewards. I thrived as a butcher and a plague doctor, traversing the realms with delightful abominations and a jelly cat in tow.
Guillotine, Sabrina, and Naxx, you'll be missed.
Baroness Draka, it was an absolute honor.
See you in the next adventure.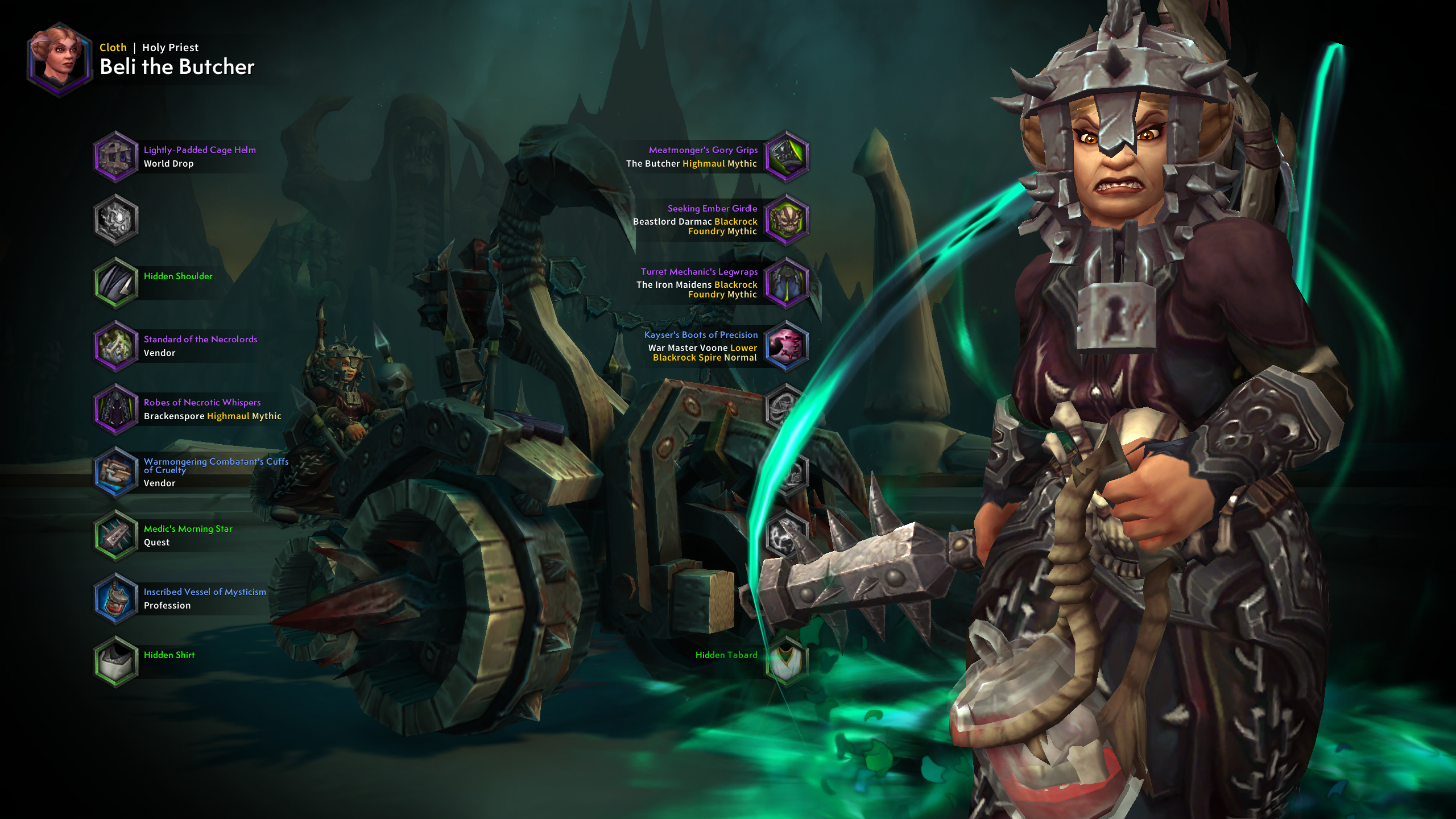 These were my primary transmogs for the Shadowland expansion: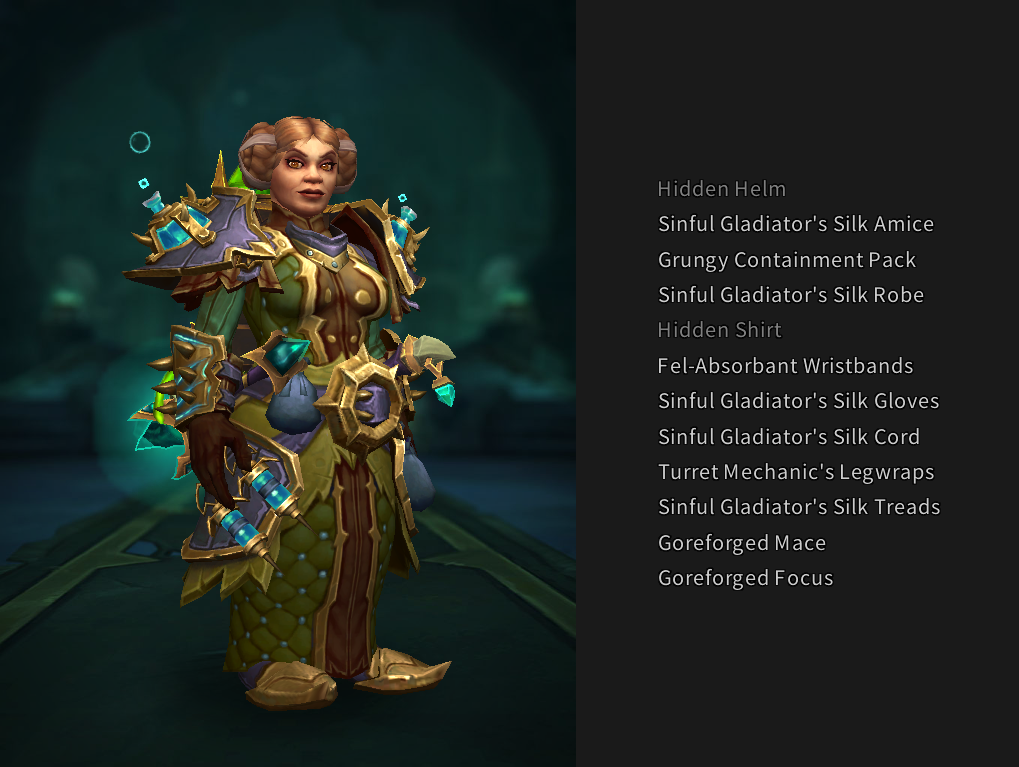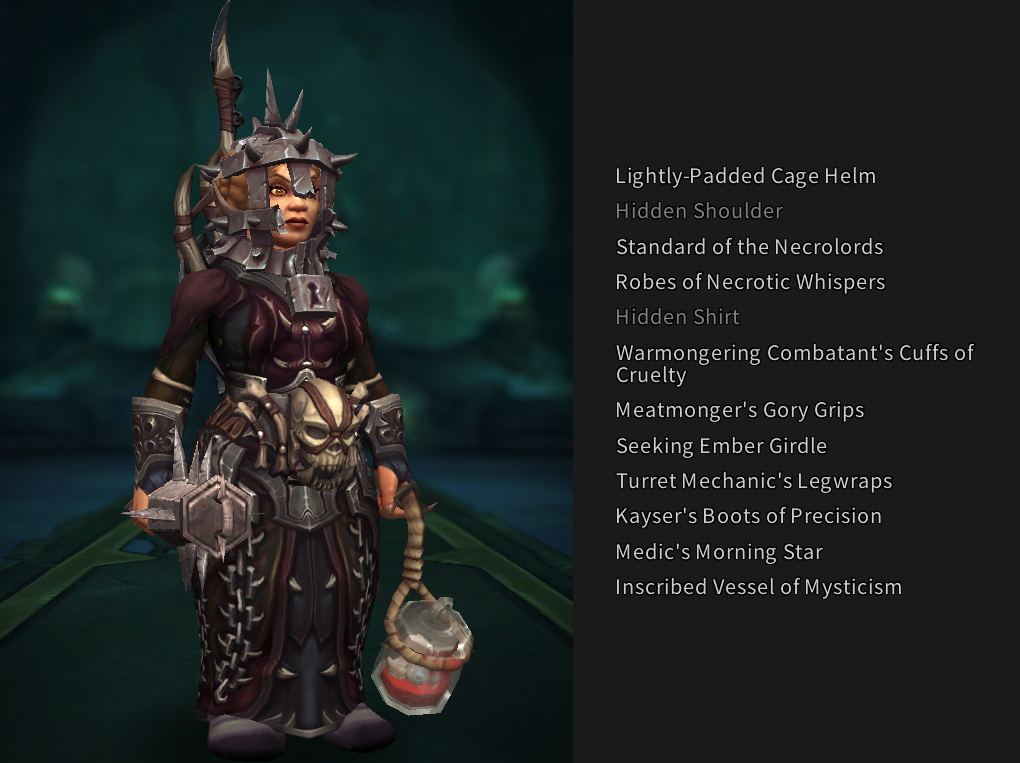 Credit: Transmog images created with the Narcissus addon. (Even better, see more examples of the addon at Reddit's transmogrification subreddit!)