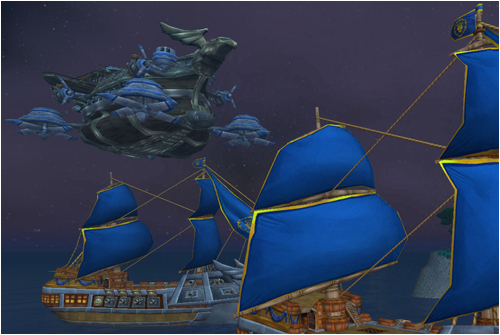 Beli Flinthammer, Widge Gearloose and Frostmaw arrived on the deck of the Skyfire. Beli had been on Alliance gunships before — the Skybreaker during the war against the Lich King — but they always made her nervous. To her, the mighty ship seemed eager to plunge out of the sky at any moment. At least there was water below.
"Civilians on deck!" barked a soldier, startling Frostmaw, who growled in response.
Beli looked over at the soldier's uniform and slumped.
"Oh, nae … it's tha 7th Legion …"