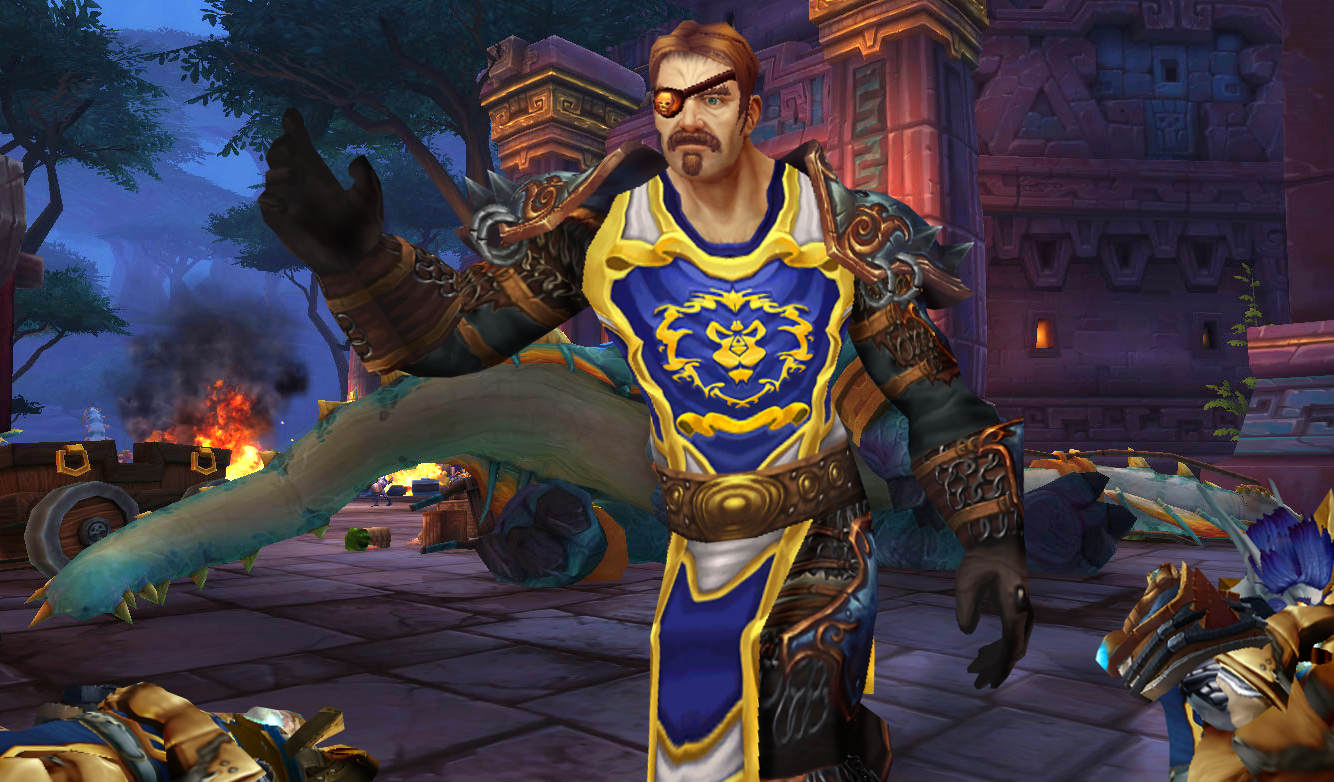 "Flinthammer! Flinthammer! Field medic Flinthammer! Over here!"

Beli Flinthammer hauled the Alliance soldier to his feet, satisfied herself that his bandages would survive boarding the waiting ship and propelled him on his way with a hand between shoulder blades.
"Stormwind's that way," she said, before turning to the sound of the voice. "What can I do ye fer?"
"Three more coming in," Master Sergeant Zaren roared over the sound of flying machines ferrying in casualties from higher up the burning city of Dazar'alor.
Beli looked around the Mobile Alliance Surgical Hospital and nodded, pointing.
"We've got four cots open."
The man's eyes fluttered open after a nearby explosion left everyone's ears ringing.
"Lieutenant Commander Flinthammer?"
"Private," she said, wrapping a bandage around a now-clean wound. "You've done enough for now. We're sending you home."
He started to object, but Beli was already turning away, eyes on the pyramid rising up above the jungle canopy.
"Your husband up there?" Kildris Blackfire said, appearing at her side. The Dark Iron was on guard duty, keeping both Zandalari and Horde away from the hospital.
"I reckon," Beli sighed, blowing her hair out of her eyes. "Or somewhere. All they told us of the plan was 'stay here and have everyone ready to leave in a hurry.'"
Both dwarves winced as there was another explosion and what sounded like the cry of a great jungle beast.
"Yer husband fighting for the Alliance, too?" Beli asked.
Kildris barked with bitter laughter.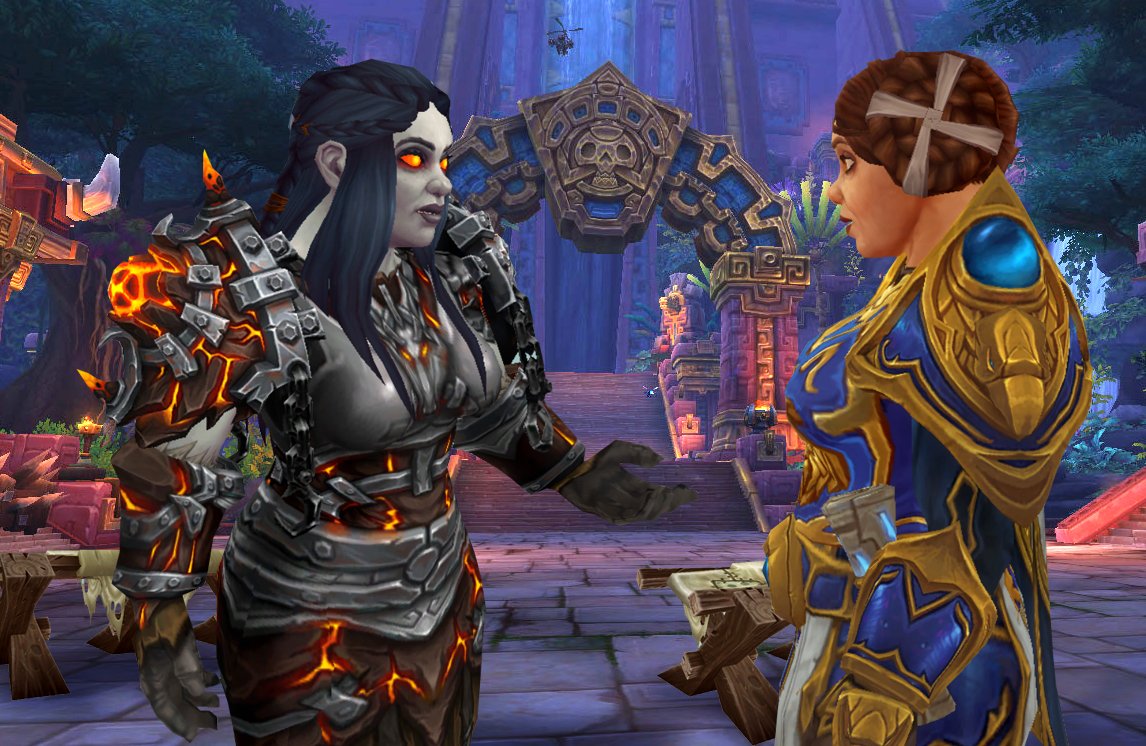 "That would be something to see," she said sourly. "Not everyone gave up the old religion once Ragnaros was defeated back in Molten Core. My useless husband's in the Twilight Hammer."
Beli blinked, unsure of what to say.
"Aye," Kildris said. "At least when you don't know what your husband is up to, you know he's not trying to destroy the world."
"I reckon not. He's an idiot, but at least he's not an idiot."
The portable buzzboxes all burst to life, with half-screamed Gnomish coming out. All of the gnomes around the mobile hospital leapt to their feet, with a few even climbing off the stretchers in their panic.
"What's going on?" Kildris said, hoisting her mace.
A gnome soldier pointed at the sky, where a badly damaged mech suit flew into view.
"The High Tinker! Error! Malfunction! He's … dying!"