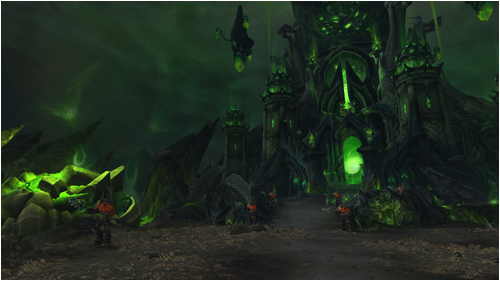 Durkon Flinthammer was the tip of the spear.
As a member of the 7th Legion, he had fought in the Dragonblight, Gilneas and Krasarang Wilds, never faltering, even when all had seemed lost.
And, on the Broken Shore, specifically at "Wrynnfall," where the human king, Varian Wrynn, had been cut down by the Burning Legion, the ashen soil stained with his blood.
The Armies of Legionfall had broken through here, getting a force into the Tomb of Sargeras. But Burning Legion reinforcements had arrived, cutting off the force's escape route and preventing any reinforcements from getting through.
Unless the Flinthammer Boys had something to say about it, that is.
Durkon's sword bit deep, spraying his shield with fel green blood as he jerked his blade free of one demon's torso even as he whirled to face another, surrounded on all sides by them. He was focused and fearless, whether facing one demon or one hundred.
"Ringo?" Durkon's head darted to the side, peeking around one of his advancing foes.