Dwarven Wardrobe: Dire Brew Illusion (Dark Iron)
Speaking to the Dark Iron Brewer in the Grim Guzzler bar, located in Blackrock Depths, will yield a lootable Dire Brew mug (once he passes out, that is). Illusions vary based on armor types. Below is the cloth version of the illusion and a list of transmogs to recreate the look.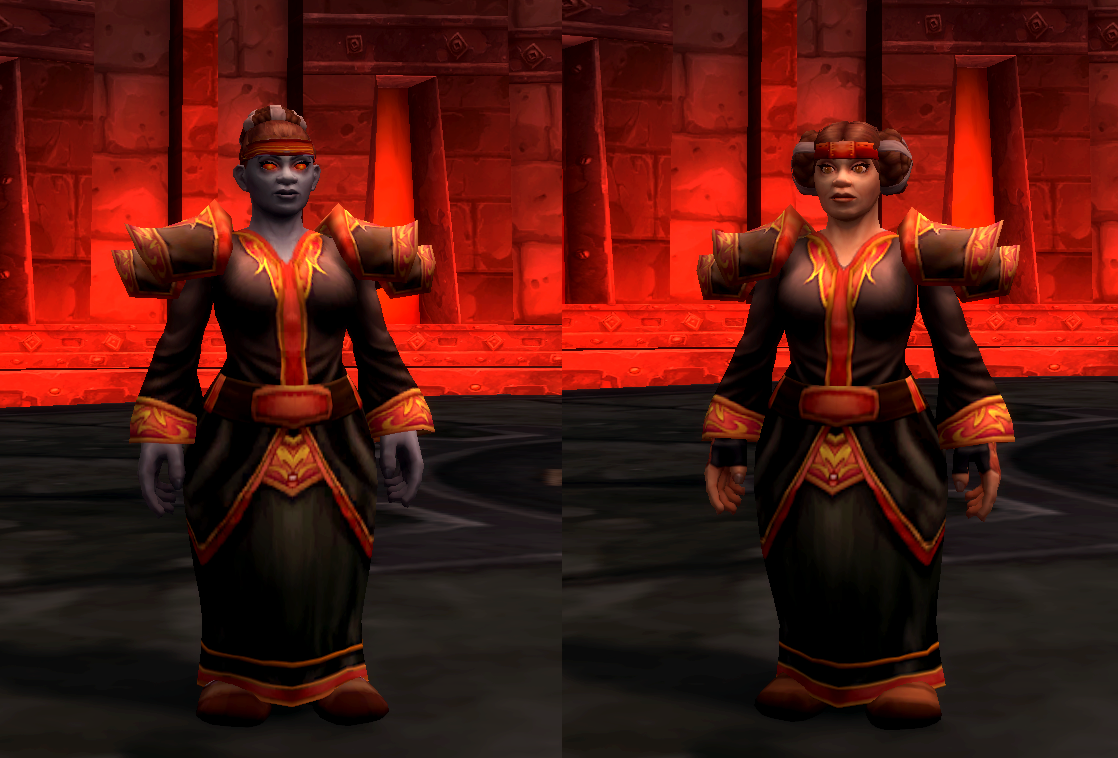 Transmogrifications:
Head: Bloody Bandanna or Red Mageweave Headband
Shoulders: Geomancer's Spaulders
Chest: Robe of Kelris
Belt: Sash of the Burning Heart
Boots: (any brown shoes will suffice, I used Harvester Boots)
Gloves (optional, not part of the illusion): Ebony Flame Gloves
The individual armor pieces are all low level, meaning this transmog is immediately available for a brand new Dark Iron cloth-wearing character, once the allied race is unlocked.