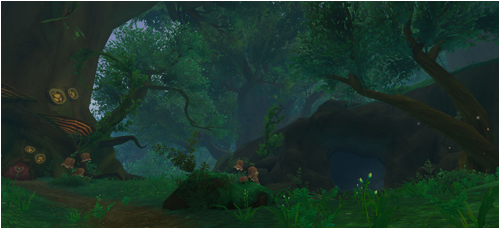 It took a while for Frostmaw to recognize the smell.
Everything was so vivid here, more intense, moreso than anywhere he'd ever been. As a cub, growing up in the snows of Dun Morogh, scents carried a long way, as there were few competing smells on the wind.
But here, the air was full of birdsong and animal cries, and more distantly, the sounds of things strange and unnatural, the kind of half-remembered nightmare that would haunt him in the early spring after long sleeps. The colors were so intense that Frostmaw sometimes had to shut his eyes to give them a rest — who knew there was so much green in the whole world? And the air was full of smells, layered one atop another, plants, animals, water, earth, again and again and — blood. Bear blood, a lot of it.