I shouldn't have looked
I shouldn't have looked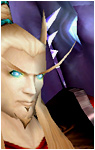 "We owe you everything, Beli. You have single-handedly shattered the Dragonmaw empire and gathered enough information to keep my brethren occupied for ten lifetimes … My kin have each offered to join you on your mission in Outland. Simply ask and they will bond with you."
Barthamus, a nether drake disguised as a blood elf, extends his pale elfish hand to the blur of purple-hued kin sequestered in a group behind me in Lower City.
"No, really, that's –" I attempt to decline politely when a low-pitched grunt distracts me and I glance over me left shoulder.
A green nether drake shakes its head exuberantly and raises a shimmering yellow paw awkwardly in a beckoning motion.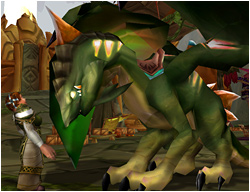 Damn it.
I lean me head back and exhale slowly.
The veridian netherwing drake extends its wings as I approach and introduces itself as Zoya.
"If you choose me as your compatriot, I will fly you to the ends of this world and back. Whatever it is that you ask of me, I will do my best to comply."
This was like walking into a pet shop. I could never say no.